Capsicum Gives Back To The Community – Gift Of Life House (January 2023)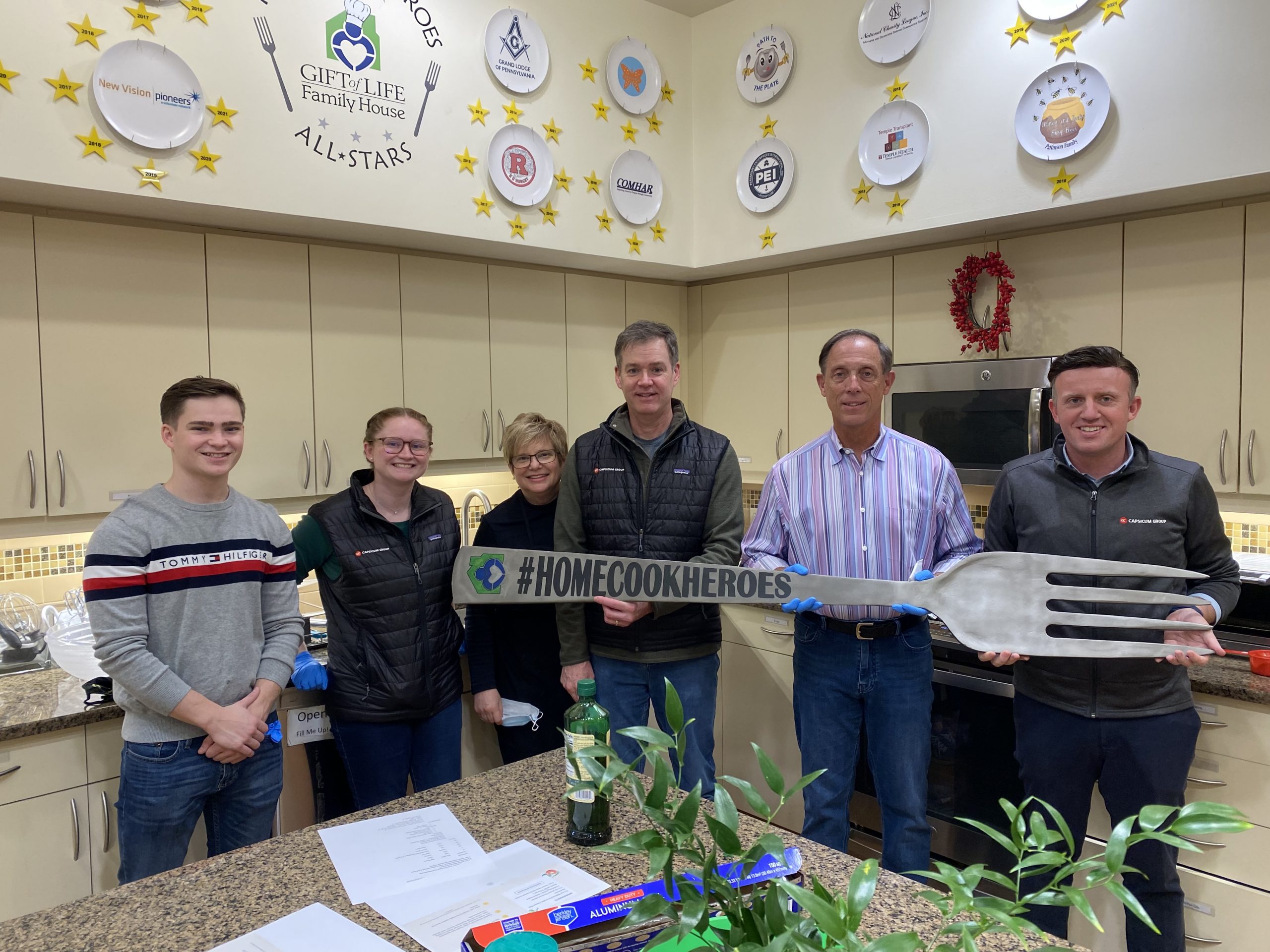 Giving backing to the community is crucial to Capsicum Group. Each year around the holidays we give our team members, the ability to participate in benevolent events. This past January, the Capsicum Group Philadelphia and New York City Offices, cooked and served a meal for patients and families staying at The Gift of Life House, as part of their Home Cook Heroes Program. Capsicum Group has been a proud supporter of The Gift of Life House for over 10 years.
The Gift of Life House provides comfortable and affordable lodging in a safe, welcoming atmosphere for patients and families that are awaiting or receiving transplants in Philadelphia area hospitals. Not only does the house provide a place to stay, but it also helps families to re-establish a sense of normalcy and control by creating a cooperative, supportive atmosphere.
Capsicum Group is honored to have been able to volunteer at this amazing facility, and we look forward to continuing our contributions for years to come.